XBoard Experience
XBoard: Surfing your last mile
It drives the way you feel! Our three-wheeled e-scooter combines convenient mobility for your last mile with a new feeling: surfing the city streets. It is flexible, safe and intuitive to use. Our one-click folding mechanism is just one of the smart features that make your everyday mobility fun. Get ready for a completely new driving experience.
Battery charging time
2.5 h
Electric scooter simply different
Welcome on XBoard
We have reinvented the e-scooter. Thanks to our lightweight technology and innovative design, the XBoard is extremely convenient, comfortable and safe to ride, and offers a uniquely relaxed driving experience. Simply unfold it, hop on and drive off: It feels like riding a surfboard. Say hello to our premium scooter and to #drivethewave
Supreme handling
Surfing safely through the city
Two front wheels with independent suspension provide unmatched handling and directional stability of your city scooter when going around corners and even on bumpy roads. The double-wheel front grip makes your journey safe through to the end.
Full suspension for full grip
The chassis for a new kind of flow
Rear wheel suspension completes our unique chassis. This innovative triple suspension absorbs shocks and bumps with ease, ensures excellent grip throughout, and your gravel scooter guarantees a new kind of flow on the road.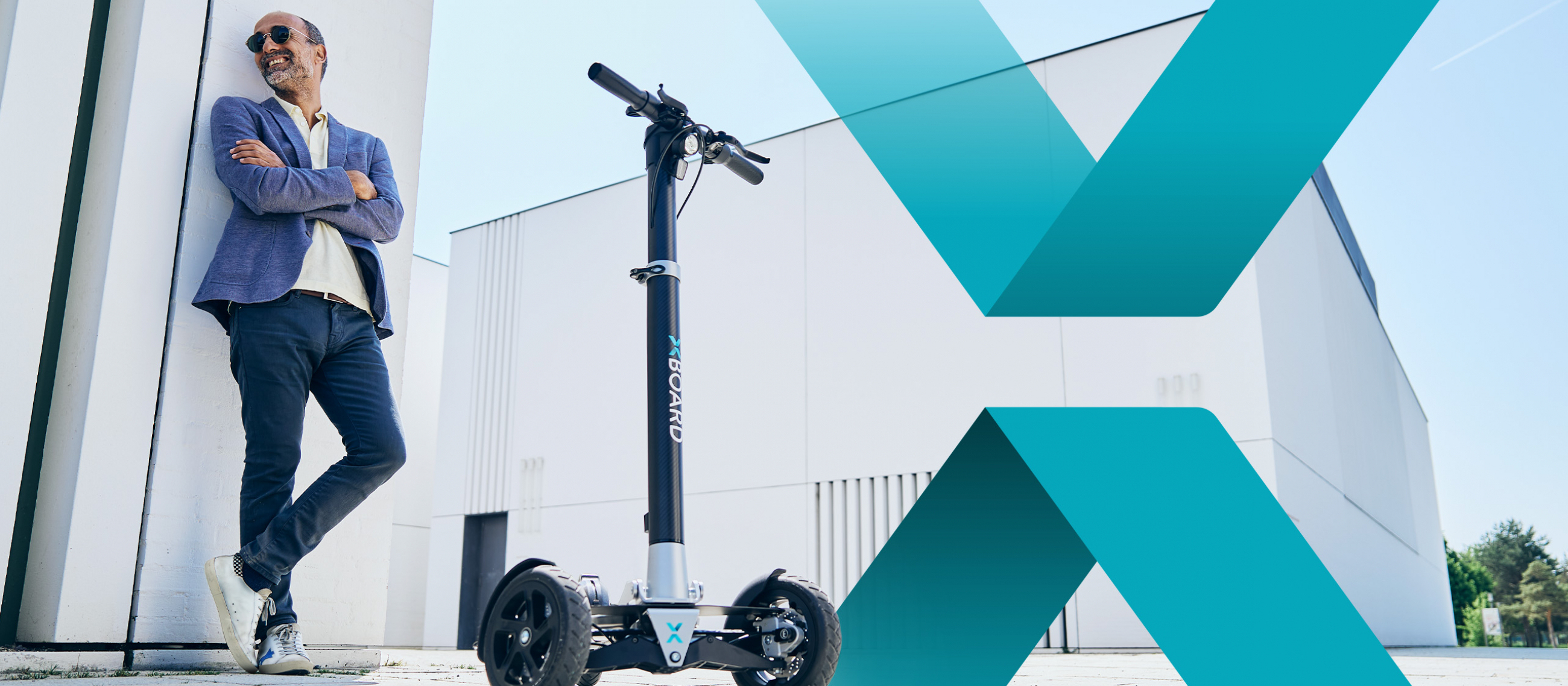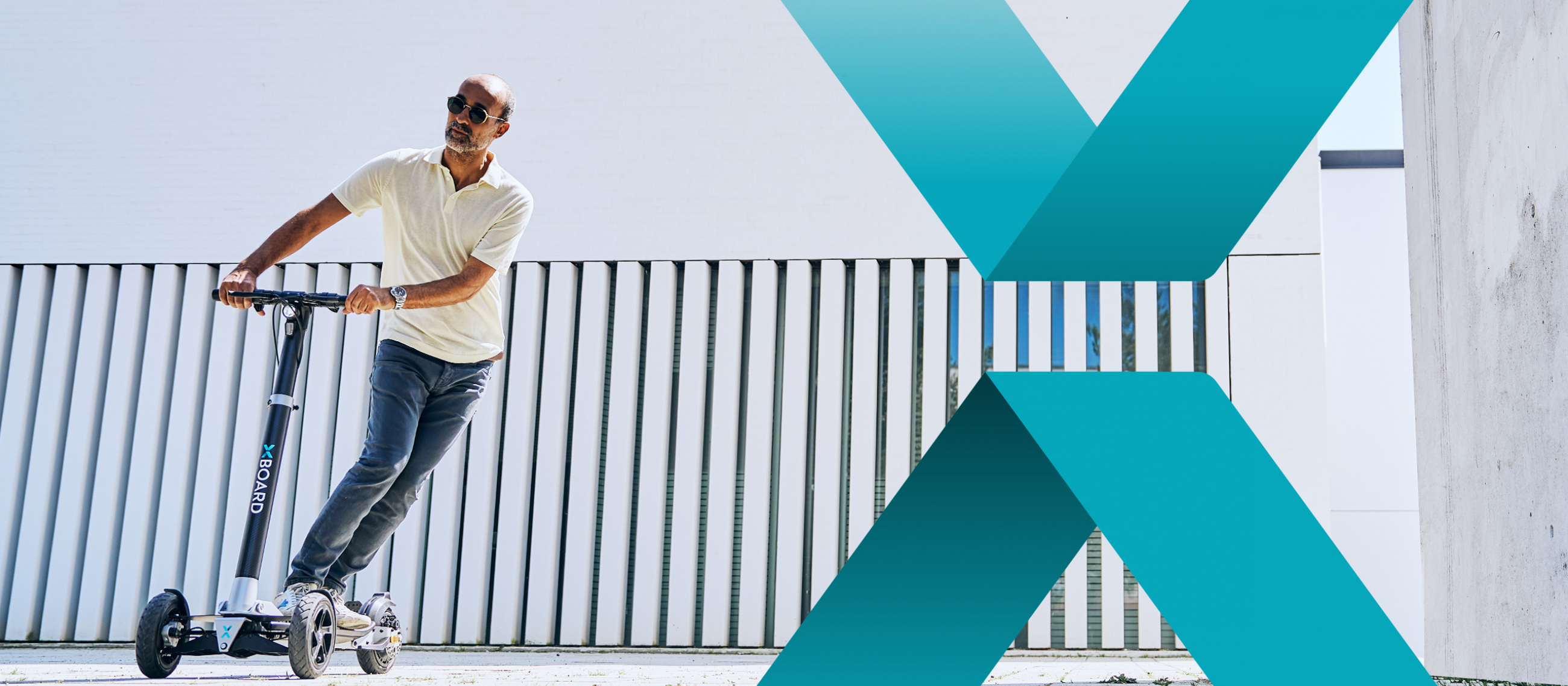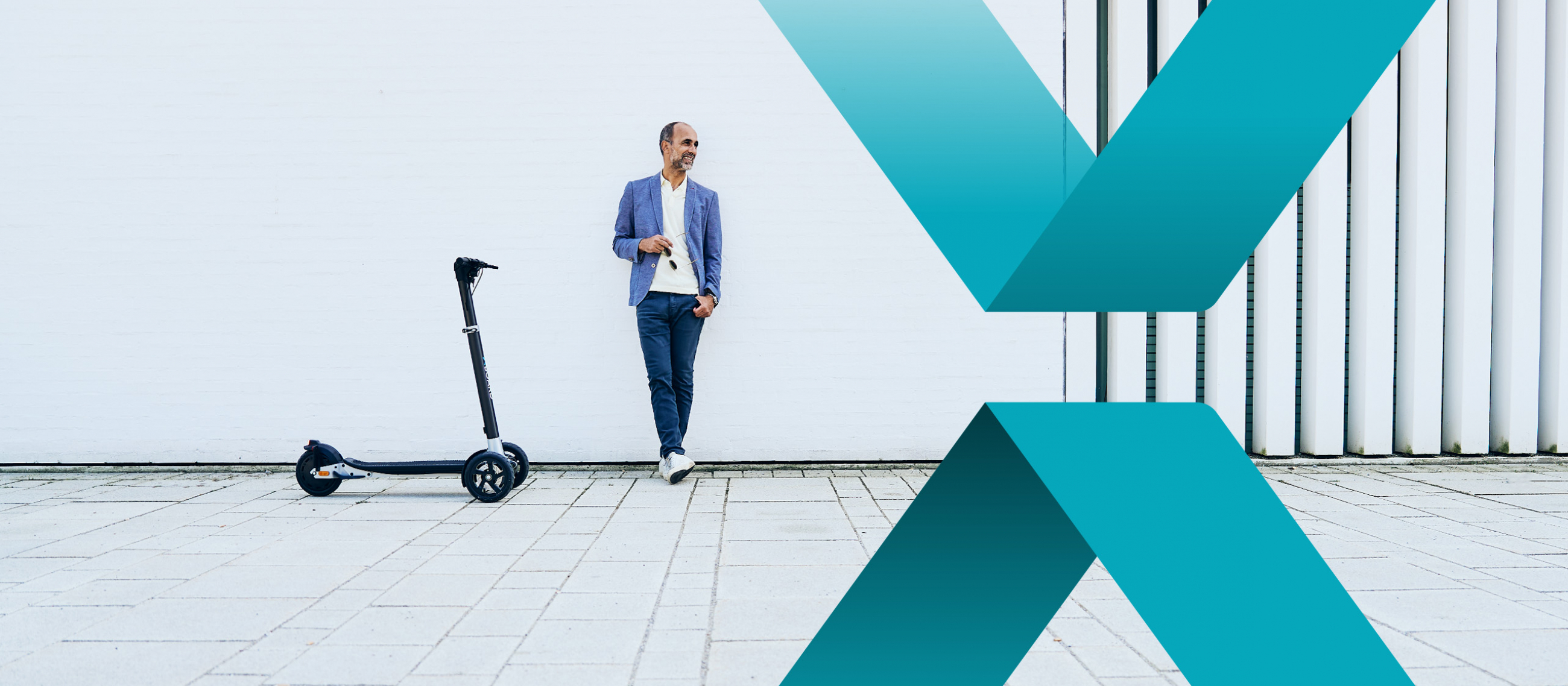 Drive the wave
Surf feeling on the last mile
The last mile can often turn out the most annoying part of the journey. You're almost there but there's still this final stretch. Our three-wheeled e-scooter - the XBoard - is your game changer. Smooth, safe and smart, it's the cool way to arrive at your destination with a surf feeling on the last mile.
Unique folding mechanism
Still your buddy when you arrive
Thanks to its trolley mode, the XBoard still rolls when folded and stands without support when you're on the train, at the office or having a coffee. You'll never need to carry it for long or be searching where to "park" it. The XBoard is always your buddy: easygoing and never unwieldy, even after the last mile is done.
Newsletter
Become part of the community
Sign up today and we'll keep you up to date exclusively.